DATE:

AUTHOR:

OpenWeb Team
Reactions: Keep a Pulse on Your Community
DATE:
AUTHOR: OpenWeb Team
Reactions are a fun and easy way to engage readers. With a simple click, users can offer a quick response and engage in community discussions. The Reactions module allows you to gather feedback and gain invaluable insights into audience sentiment.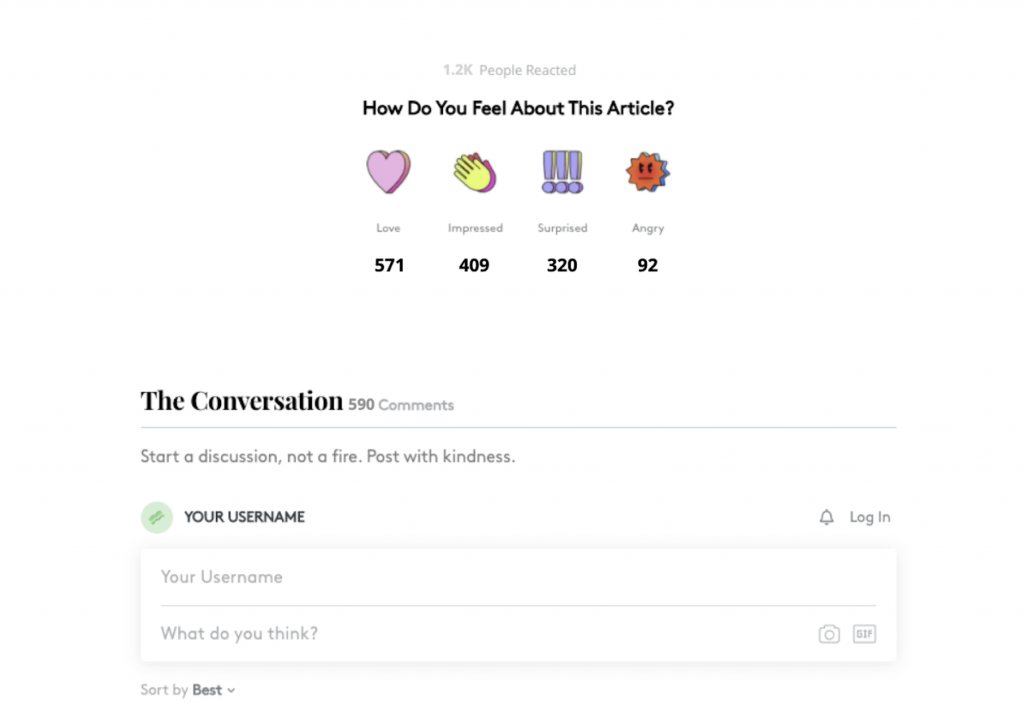 Our Reactions module can now be turned into a unique audience poll to gather feedback on each article. A publisher's site can have multiple sections such as News, Sports, or Entertainment, and you need the ability to host custom polls for each section or article. 
Enable Reactions today to generate valuable first-party data and audience response polling from your community at scale.
To learn more about Reactions—including how it can help transform casual website visitors into engaged users—click here.