DATE:

AUTHOR:

OpenWeb Team
"Best" Sorting: Keep Quality On Top
DATE:
AUTHOR: OpenWeb Team
Introducing "Best" Sorting: A smart algorithm that automatically curates your comments section, bringing quality to the top.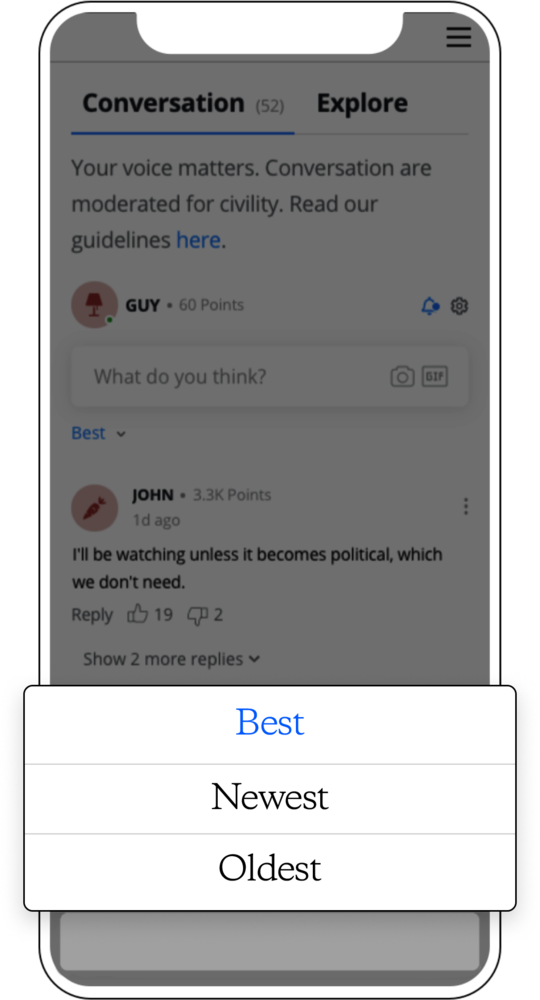 We ran an A/B test, pitting our new "Best" versus "Newest" sorting algorithm, and here are the results:
+12% lift in average reading time 

+5% lift in safety rate 

+2% lift in approval rate 
How does it work?
The new algorithm takes into account three main parameters:
The toxicity level of the comment

The thoughtfulness (depth) of the comment

The community signals such as likes/dislikes, reports, etc.
The Reply sorting enhancements led to a 47% reduction in the number of views on non-safe messages during the A/B test. We also recorded a 48% decrease in users who were exposed to non-safe messages during the same period. Consequently, we saw a drop in users reporting toxic comments.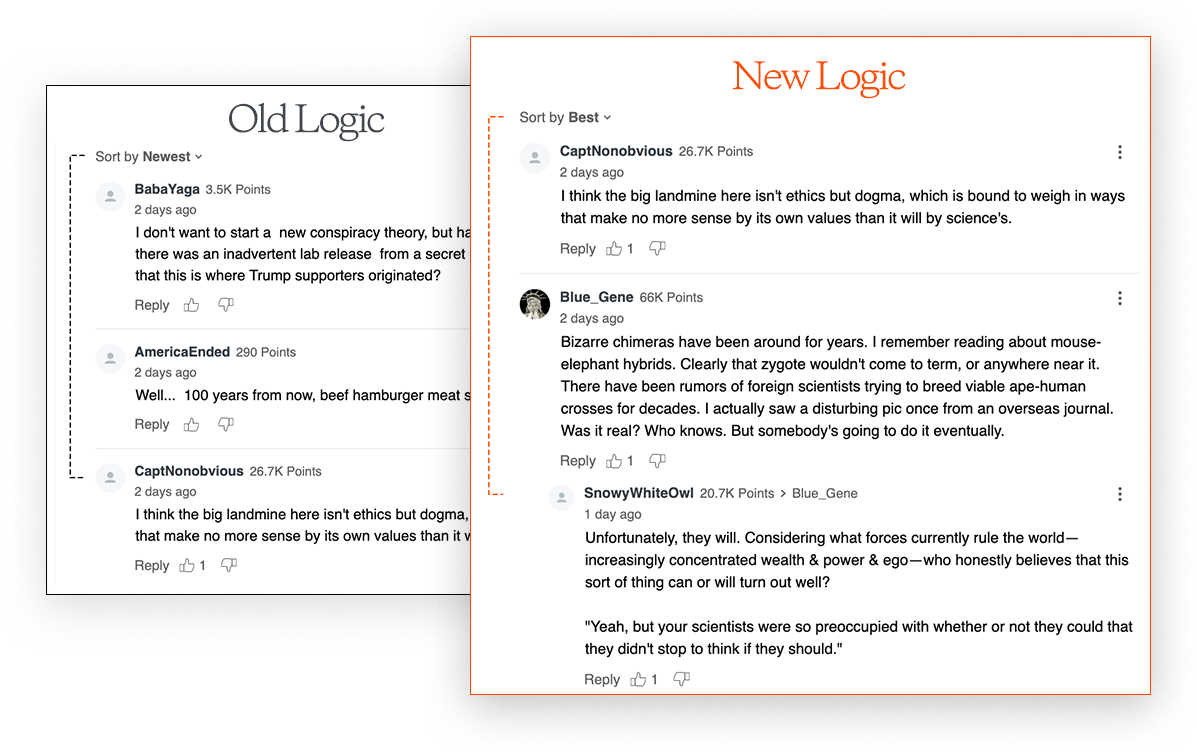 You can easily change this default sorting for OpenWeb Conversations in the Admin Dashboard. As always, reach out to your Partner Success Manager if you have any questions. And if you're not an OpenWeb partner yet, let's have a conversation.